Mojdehbakhsh publishes in Gynecologic Oncology Reports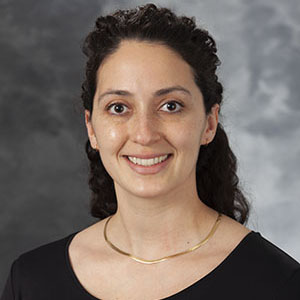 A new article from UW Ob-Gyn resident Rachel Mojdehbakhsh, MD, PGY-4 was published in Gynecologic Oncology Reports! Co-authors on the article include UW SMPH medical student and Shapiro Summer Student Carolina Hurtado and Ryan Spencer, MD, MS, associate professor in the Division of Gynecologic Oncology.

In "The long game: Telemedicine patient satisfaction metrics and methods of recurrence detection for gynecologic cancer patients throughout the initial year of the COVID-19 pandemic", Mojdehbakhsh and co-authors used a survey study and retrospective cohort study of patients who received telemedicine care between April 2020 and March 2021:
"We demonstrated a persistence in high patient satisfaction rates with telemedicine over one year into the COVID-19 pandemic. Additionally, patients overwhelmingly welcomed ongoing use of telemedicine in practice. Our findings are in accordance with a growing body of literature that patient reported symptoms are the most used method of detection and therefore amenable to telemedicine surveillance."
Read the whole study here!