Patankar co-authors publication in Analytical Chemistry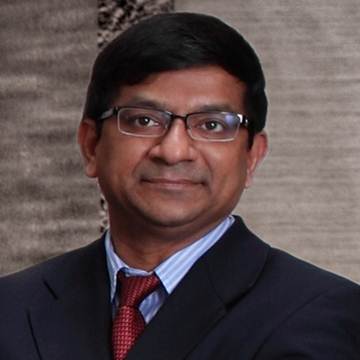 A recent publication by UW Ob-Gyn Division of Reproductive Sciences Director Manish Patankar, PhD was selected as an Editor's Choice article in the journal Analytical Chemistry!
"On-Tissue Derivatization with Girard's Reagent P Enhances N-Glycan Signals for Formalin-Fixed Paraffin-Embedded Tissue Sections in MALDI Mass Spectrometry Imaging", coauthored with the lab of Lingjun Li, PhD, of the UW-Madison School of Pharmacy, outlines a new way of treating and imaging tissue to analyze glycans, biomolecules with important implications for better understanding conditions like Alzheimer's disease, diabetes, autoimmune diseases, and some types of cancer.
"This study provides a promising approach to better understand the pathogenesis of cancer related aberrant glycosylation, which is beneficial to the design of improved clinical diagnosis and therapeutic strategies."
Read the whole study here. Articles are designated with Editors Choice status because of quality and broad public interest. What an exciting honor – amazing work, Dr. Patankar!