Patel and Heisler author article in Obstetrics and Gynecology Clinics of North America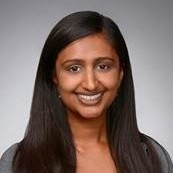 Christine Heisler, MD, MS, of the UW Ob-Gyn Divison of Female Pelvic Medicine and Reconstructive Surgery and resident Ushma Patel, MD PGY-4 co-authored an article in the journal Obstetrics and Gynecology Clinics of North America.
In "Urinary tract injury during gynecologic surgery: prevention, recognition and management", Patel and Heisler review important anatomy involved in gynecologic surgery, discuss risks for lower urinary tract injuries during surgery, offer suggestions for preventing injury, and walk through steps for identifying and managing injuries during surgery.
"LUT injuries are a recognized complication of gynecologic surgery, occurring as a consequence of the close proximity of the reproductive organs to the urologic organs. Considering the morbidity associated with LUT injury, prevention through knowledge of pelvic anatomy, high level of surgical skill, and understanding of patient risk factors are emphasized. In the setting of iatrogenic complications, the primary aim must be early intraoperative diagnosis and treatment. To combat delayed postoperative recognition of iatrogenic LUT injury, gynecologic surgeons must maintain an appropriate degree of suspicion for injuries by preserving familiarity with the types, locations, and mechanisms of injuries. Equally important, surgeons must be familiar with the wide range of patient symptoms and preferred diagnostic imaging to promptly diagnose LUT injury in the postoperative period. Finally, LUT injuries should be evaluated and repaired by a surgeon who is familiar with such procedures and the necessary postoperative management."
Read the whole article here. Incredible work, Dr. Patel and Dr. Heisler!