Patel earns FPMRS Journal 2022 Media Impact Award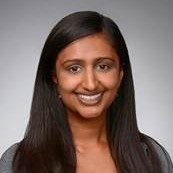 UW Ob-Gyn resident and soon-to-be Female Pelvic Medicine and Reconstructive Surgery fellow Ushma Patel, MD received the 2022 Media Impact Award from the journal FPMRS for the article "Updated Prevalence of Urinary Incontinence in Women: 2015-2018 National Population-Based Survey Data"!
The article was published online in February 2022 and appeared in the April 2022 issue of FPMRS. After the article was published, Patel and co-authors discussed the article's findings with Urology Times on multiple occasions. Patel also recapped the study on the American Urogynecologic Society's social media.
Congratulations, Dr. Patel!