Patel matches into FPMRS fellowship at University of Wisconsin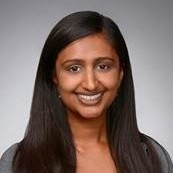 We're so thrilled to announce that Ushma Patel, MD, PGY-4 will stick around after finishing residency to be the second Female Pelvic Medicine and Reconstructive Surgery fellow!
Patel received her MD from Loyola University and has been completing her ob-gyn residency with us at the University of Wisconsin. The FPMRS team is impressed with her dedication to the field and fierce drive to improve the lives of the patients she serves. We're so pleased she will stay in the UW Ob-Gyn family for a few more years.
Congratulations, Dr. Patel!