Patel recaps research on AUGS social media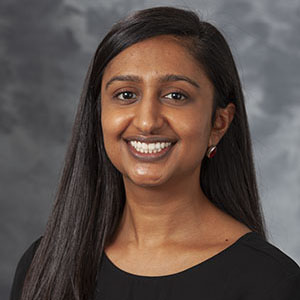 After publication of the new article "Updated Prevalence of Urinary Incontinence in Women" in the journal Female Pelvic Medicine & Reconstructive Surgery, UW Ob-Gyn resident (and incoming FPMRS fellow) Ushma Patel, MD, PGY-4 summarized the study's findings in a video highlighted on the American Urogynecologic Society (AUGS)'s social media.
In the video, Patel outlined the study's findings of urinary incontinence prevalence in the overall population, as well as by age, BMI, obstetric history, race and ethnicity, and more.
Watch the whole video here!