Peebles highlighted by WISC-TV, UW Health and SMPH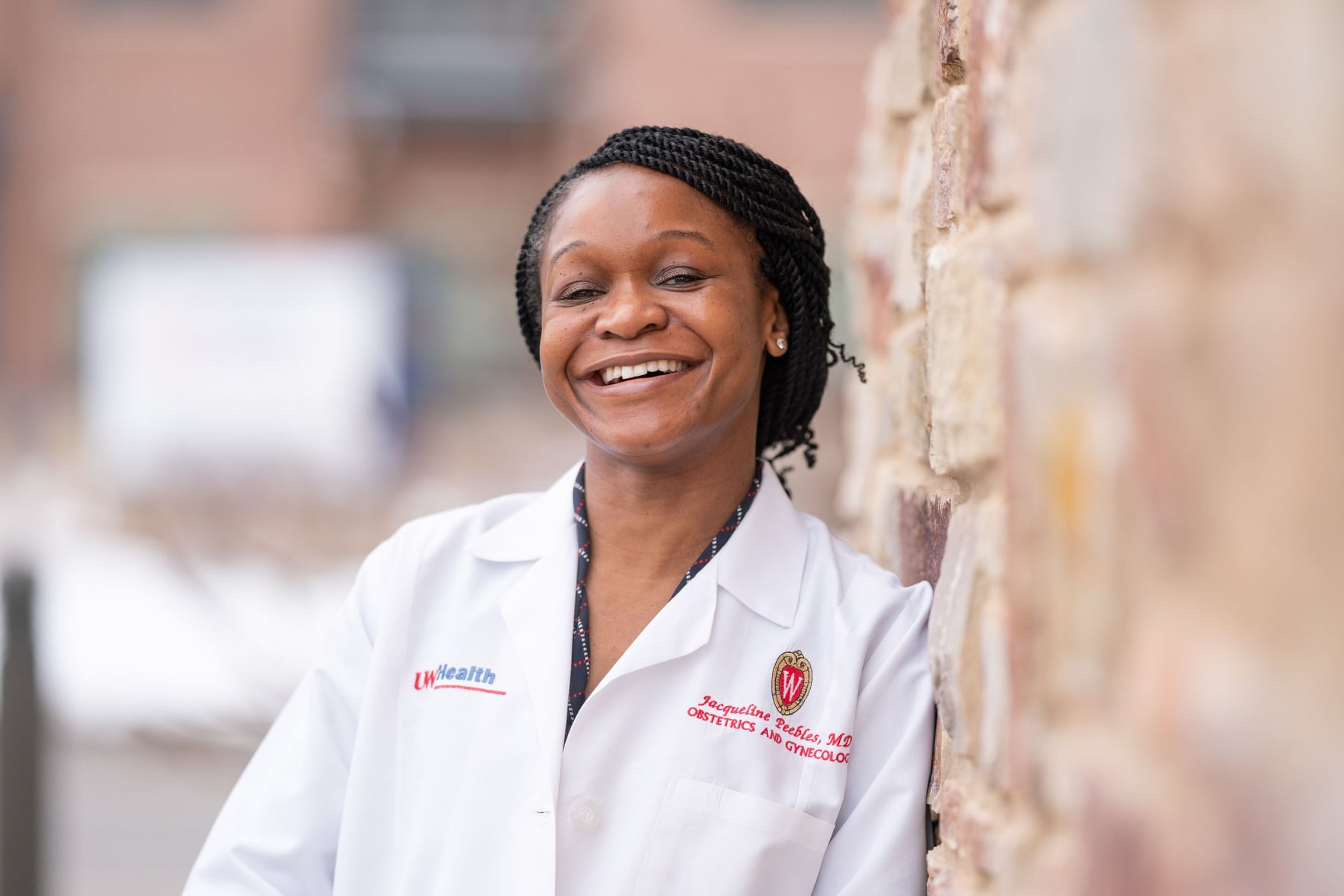 Jackie Peebles, MD, of the UW Ob-Gyn Division of Academic Specialists in Ob-Gyn, was featured in stories and social media posts from WISC-TV Madison, the UW School of Medicine and Public Health, and UW Health during Black History Month.
In "UW Health working to improve healthcare equity", an article on WISC-TV's website, Peebles discussed her work with the UW SMPH Building Equitable Access to Mentorship Program (BEAM):
"She also works with the UW School of Medicine and Public Health's BEAM Program, which gives mentors to students who come from historically marginalized backgrounds.

"I don't think anyone who goes through medical school can make it without good mentors," Peebles said. "By supporting our students through their medical education, we increase representation in medicine, and that representation matters a lot.""
UW Health featured Peebles in a detailed Facebook post that discusses her efforts to support breastfeeding for new mothers. The UW SMPH Facebook post highlights Peebles' activity as a mentor and resource for medical students.
Congratulations, Dr. Peebles!