Rhoades becomes Director of MFM Fellowship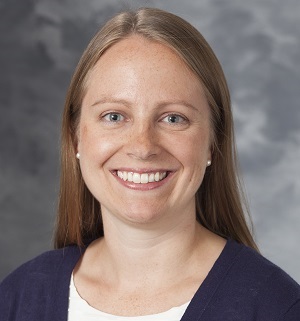 UW Ob-Gyn Assistant Professor Janine Rhoades, MD became the director of the Maternal-Fetal Medicine fellowship on July 1, 2022! Rhoades takes over the fellowship director role from Division of Maternal-Fetal Medicine Director Igor Iruretagoyena, MD. Iruretagoyena will be the associate fellowship director for a transition period.
Rhoades served as associate director of the fellowship for a few years before taking on the director role. Her leadership is already appreciated by the MFM fellows and faculty, and she will no doubt be an incredibly successful fellowship director.
Congratulations, Dr. Rhoades!