Rhoades published in AJOG MFM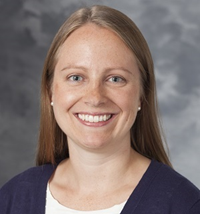 UW Ob-Gyn Maternal-Fetal Medicine Fellowship Director Janine Rhoades, MD, has published a new article in AJOG-MFM!
In "Maternal-Fetal Medicine fellowship program director perspective on virtual interviews following matriculation of the first virtual interview class", Rhoades and co-authors compared program directors' experiences with fellows who interviewed virtually to their experiences with fellows who interviewed in-person. The study, which utilized a survey distributed through the Society for Maternal-Fetal Medicine to fellowship directors across the country, found:
"There was no difference in the position of the matched fellow on the program's NRMP rank list between candidates interviewed in-person and candidates interviewed virtually. There was also no difference in the number of programs who took an internal or external candidate outside of the NRMP match process or did not fill their fellowship position. Program directors reported no difference in the fellows' performance meeting their expectations from the interview whether the fellow interviewed in-person or virtually in their clinical capabilities (p=0.67), technical skills (p=0.96), research potential or experience (p=0.54), professionalism and ability to be a team player (p=0.72), or compatibility with the division and fellowship program (p=0.67)."
Read the whole study here! This is not Rhoades' first time researching the virtual interview experience in fellowships – take a look at these 2021 studies examining fellowship program director experiences as well as applicant experiences with virtual interviewing.