Rural ob-gyn disparities and UW Ob-Gyn Rural Residency featured in Appleton Post Crescent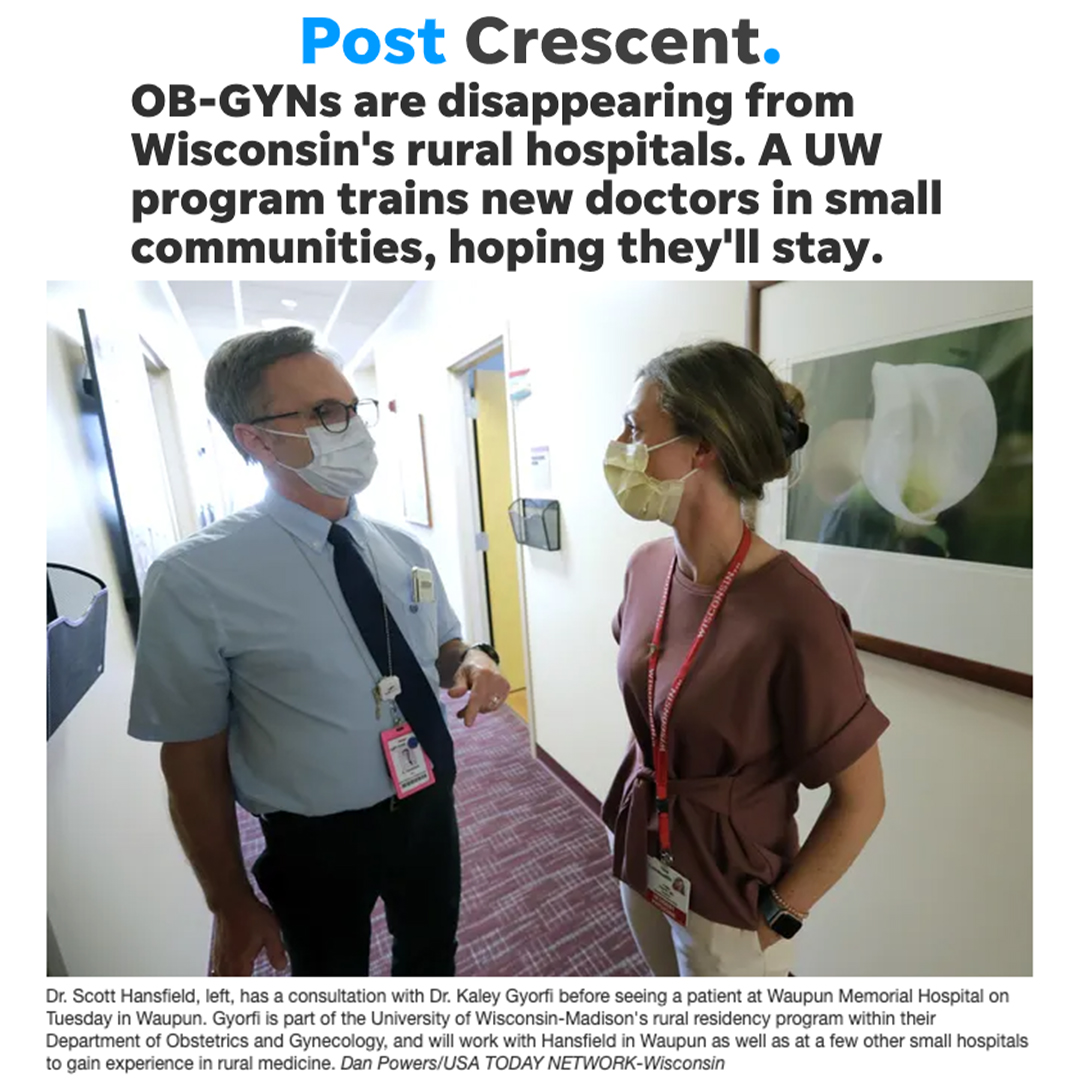 An in-depth article in the Appleton Post Crescent examines the gaps in rural ob-gyn care in Wisconsin, outlines why the UW Department of Ob-Gyn created the first rural residency training track in the country, and demonstrates how innovations in Wisconsin are rippling out throughout the Midwest - in the form of a rural ob-gyn residency at the University of Iowa.
The article "OB-GYNs are disappearing from Wisconsin's rural hospitals. A UW program trains new doctors in small communities, hoping they'll stay" outlines the growing challenges in meeting rural women's health needs across the state:
"Forty-four percent of the state's rural hospitals don't provide obstetric services, according to a 2019 report from the Wisconsin Office of Rural Health. Across the United States, more than half of rural counties have no birthing unit, a 2017 study in the journal Health Affairs found.

In Wisconsin, 35 rural hospitals were doing obstetric deliveries in 2019, the Office of Rural Health report found, down from 61 prior to 2009."
The article also interviews the rural residency's first graduate, Laura McDowell, and current PGY-2 resident Kaley Gyorfi, MD, to learn more about what drew them to rural medicine and what makes their training track unique.
Read the whole article here.