SAVE THE DATE: UW Women's Health and Health Equity Research Lecture & Symposium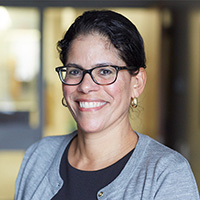 Mark your calendars for the 2021 UW Women's Health and Health Equity Research Lecture and Symposium​ on October 14, 2021 at 7:00am.
Please join us for this annual symposium that connects healthcare professionals, population health experts and community advocates dedicated to advancing health equity and eliminating persistent gender and racial health disparities.
We are honored to announce this year's Keynote speaker is Elizabeth Howell, MD, MPP. Howell is a national leader in women's health. Her major research interests are the intersection between quality of care and disparities in maternal and infant mortality and morbidity and postpartum depression and its impact on underserved communities. Howell is Chair of the Department of Obstetrics and Gynecology at the University of Pennsylvania Perelman School of Medicine.
More information about how to join coming soon, but for now, save the date!