Sobecki published in Gynecologic Oncology Reports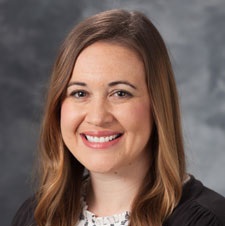 UW Ob-Gyn Gynecologic Oncology fellow (and soon-to-be Division of Gynecologic Oncology faculty member) Janelle Sobecki, MD published a new case report in Gynecologic Oncology Reports. UW Ob-Gyn resident Kathryn Dryer, MD, PGY-2, and Ryan Spencer, MD co-authored the article.
"BRCA-2 (+) high-grade serous fallopian tube cancer diagnosed as an isolated breast mass by mammography" outlines an uncommon case, with only about 100 cases of metastatic ovarian cancer to the breast reported in the literature:
"Oligometastases of ovarian carcinoma to the breast are incredibly rare and offer a diagnostic challenge. In our case, comprehensive pathologic and radiologic work-up were crucial to the appropriate diagnosis of an advanced stage high-grade serous carcinoma of the fallopian tube. Once diagnosed, standard of care surgical staging and adjuvant therapy were utilized to successfully treat this patient who remains on maintenance PARP therapy without evidence of disease 24 months following her surgical staging procedure."
Read the whole case study here. Congratulations to Dr. Sobecki and the publication team!