Sobecki to present Healthy Women Community Talk "Sex and Cancer: A Candid Discussion"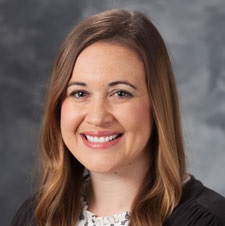 Cancer treatment may result in a variety of physical and emotional side effects. Sometimes, these side effects might change our ability to have or enjoy sex. For some, it may be challenging to discuss these issues with a medical provider.
Janelle Sobecki, MD, assistant professor in the Division of Gynecologic Oncology, and physician assistant Lori Seabourne will present free, virtual community talk focused on sexual health after cancer on September 29, 2022 at 6:30pm. Register to attend "Sex and Cancer: A Candid Discussion" now!
During the talk, experts from the UW Health Women's Integrative Sexual Health (WISH) Clinic will give an overview of changes in sexual health after cancer, offer tips for talking to your health care team about sexual changes after cancer, discuss how to navigate sexual health concerns during and after cancer, and share resources to support you through sexual health changes after cancer.
The event will include breakout sessions, giving attendees an opportunity to ask questions and discuss sexual health issues specific to different types of cancer.
Sign up for the event here! Please share this invitation with anyone who may be interested in learning more about sexual health and cancer.