Spencer, Silva, McDowell serve on CREOG rural training panel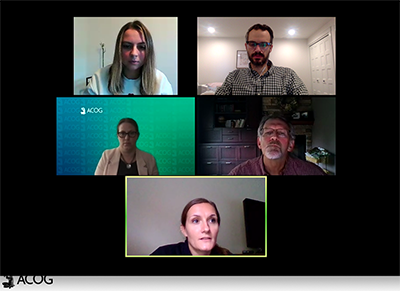 On September 23, 2020, members of the UW Ob-Gyn residency team led the panel discussion "Increasing the Rural OB/GYN Pipeline: a Pathway for Rural Track Training", presented by the Council on Resident Education in Obstetrics and Gynecology!
Residency program director Ryan Spencer, MD, program manager Jody Silva, M.Ed, and resident Laura McDowell, MD, PGY-4 presented to over 40 residency program directors and department chairs from across the country. They were also joined by Denny Hartung, MD, a training partner from Western Wisconsin Health.
As the first residency program in the nation with a rural training track, our residency team presented data with perspectives from key stakeholders on how to develop and maintain rural ob-gyn training programs. This talk was especially important in light of increasing disparities in rural women's health care.