Study from CORE investigator Nobles published in PNAS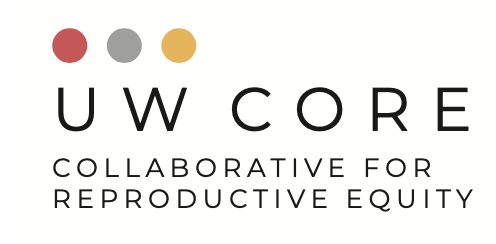 A new study by UW Collaborative for Reproductive Equity investigator Jenna Nobles, PhD found that 22% of menstrual cycle tracking apps users had irregular cycles. Cycle irregularities may mean delays in learning about pregnancies and challenges accessing abortion, depending on state-level restrictions. Nobles is a professor in the UW-Madison Department of Sociology and director of the UW-Madison Center for Demography and Ecology.
"Menstrual irregularity as a biological limit to early pregnancy awareness", published in the Proceedings of the National Academy of Sciences, used data from 1.6 million menstrual cycles reported by nearly 270,000 users of a menstrual cycle tracking app over two years:
"In our analysis of 1.6 million prospectively recorded menstrual cycles, cycle irregularity was more common among young women, Hispanic women, and women with common health conditions, such as diabetes and polycystic ovary syndrome. These groups face physiological limitations in detecting pregnancy before fetal cardiac activity. Restriction of abortion this early in gestation differentially affects specific population subgroups, for reasons outside of individual control."
Read the whole publication here. The University of Wisconsin-Madison news office also wrote a press release about the study, which you can read here.