UW Ob-Gyn prepares posters, presentations for SASGOG Annual Meeting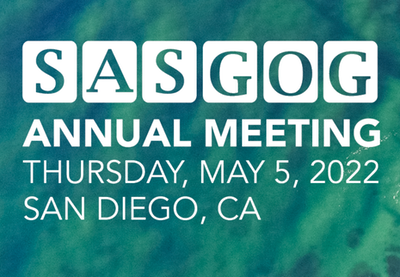 The Society of Academic Specialists in General Obstetrics and Gynecology Annual Meeting, coming up in May 2022, will include exciting presentations and posters from faculty and residents in the UW Department of Ob-Gyn! Some of the great work that will be featured at the conference:
Presentation:
UW Ob-Gyn Division of Academic Specialists in Ob-Gyn Director Makeba Williams, MD, and Heidi Brown, MD, MAS, of the Division of Female Pelvic Medicine and Reconstructive Surgery, collaborated on a project that earned the First Place Oral Presentation prize at the conference! The review committee told Williams and co-authors that they "highly regarded your work and encourage you to turn your abstract into a peer-reviewed paper." Congratulations!
BP Connect: Referring Gynecology Patients with Elevated Blood Pressure to Primary Care Follow-up – Makeba Williams, MD; Heidi Brown, MD, MAS; Anisa Carlson; Christie Bartels, MD; Edmond Bromley; Monica Messina; Bret Hanlon
Posters:
Implementation of Resident Clinic Curriculum Using Podcasts and Case-Based Learning – Emily Buttigieg, MD; Bridget Kelly, MD
Incidence of Lymph Node Positivity in Endometrial Intraepithelial Neoplasia – Matt Wagar, MD; Katherine Sampene, MD; Makeba Williams, MD
Congratulations to all!