Wagar published in Gynecologic Oncology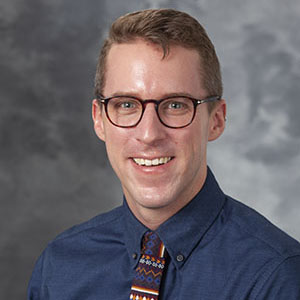 A new article in the journal Gynecologic Oncology by UW Ob-Gyn resident Matt Wagar, MD, PGY-4 examines whether enrollments in clinical trials for PARP inhibitors reflects the racial and ethnic diversity of people who are diagnosed with ovarian cancer.
"Racial and ethnic enrollment disparities in clinical trials of poly(ADP-ribose) polymerase inhibitors for gynecologic cancers", by Wagar and co-authors Rachel Mojdehbakhsh, MD, Amy Godecker, PhD, Laurel Rice, MD, and Lisa Barroilhet, MD, is a retrospective review utilizing data from 15 PARP inhibitor trials on ClinicalTrials.gov. The study found:
"[Non-Hispanic] NH-Black and Hispanic patients are significantly underrepresented in clinical trials evaluating PARP inhibitors for ovarian cancers compared to NH-White cohorts. Phase II/III trials assessing PARP inhibitors for ovarian cancers do not accurately represent the populations diagnosed with these malignancies. Enrollment strategies are needed to increase diversity in PARP inhibitor clinical trials for women's cancers."
Read the whole study here!