Wagar published in Obstetrics and Gynecology, featured on Green Journal Editors' Picks podcast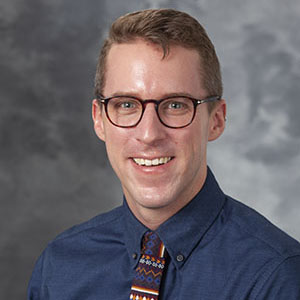 Congratulations to UW Ob-Gyn gynecologic oncology fellow Matt Wagar, MD, who coauthored a new study in Obstetrics and Gynecology! Wagar also joined the latest Obstetrics and Gynecology Editors' Picks podcast to discuss his article "Postpartum Opportunistic Salpingectomy Compared With Bilateral Tubal Ligation After Vaginal Delivery for Ovarian Cancer Risk Reduction: A Cost-Effectiveness Analysis".
In the article, Wagar and co-authors designed a decision analytic model to compare the cost and effects of opportunistic salpingectomy and standard bilateral tubal ligation immediately after vaginal delivery. The study found:
"Opportunistic salpingectomy was more cost effective than bilateral tubal ligation with an ICER of $26,150/QALY. In 10,000 patients desiring sterilization after vaginal delivery, opportunistic salpingectomy would result in 25 fewer ovarian cancer cases, 19 fewer ovarian cancer deaths, and 116 fewer unintended pregnancies than bilateral tubal ligation. In sensitivity analysis, salpingectomy was cost effective in 89.8% of simulations and cost saving in 13% of simulations."
Read the whole study here and listen to Wagar discuss it with Green Journal editors here!