Wang presents oral abstract at SGO 2021 virtual conference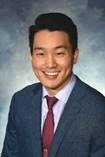 During the 2021 Society of Gynecologic Oncology Annual Meeting on Women's Cancer, UW Ob-Gyn resident Connor Wang, MD, PGY-2 presented an oral abstract!
Wang presented the abstract "Cancer lethality: An important burden metric to consider for the allocation of clinical trial research funding from all sources" during a session on Sunday, March 21:
"GYN cancers have significantly fewer initiated studies when compared by Lethality across funding categories. Lethality incorporates incidence, mortality, and YLL. It is an important measure of individual cancer burden and should be considered for funding allocation. Within all cancer sites, there is a significant trend towards rising industry and other funded trials and a trend towards decreasing or stagnating number of public funded studies. This data can be used to investigate reasons for the differential allocation of resources regarding clinical trial initiation."
Congratulations, Dr. Wang!