Welcome incoming FPMRS fellow Kelley Stewart!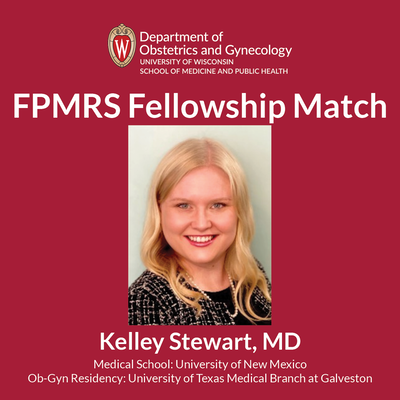 The Female Pelvic Medicine and Reconstructive Surgery Fellowship is excited to announce that Kelley Stewart, MD, has matched as our August 2023 incoming FPMRS Fellow!
Stewart received her MD from the University of New Mexico and is currently completing her ob-gyn residency at the University of Texas Medical Branch at Galveston. She comes highly recommended by our FPMRS colleagues, and we are excited to welcome her to Madison.
Please help us welcome Dr. Stewart to the UW Department of Ob-Gyn and the FPMRS Fellowship!