Welcome incoming Gynecologic Oncology fellow Rachel Mojdehbakhsh!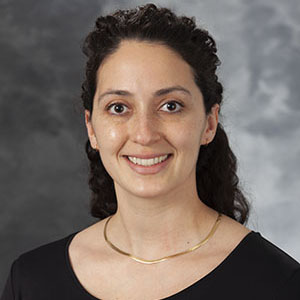 The UW Ob-Gyn Gynecologic Oncology fellowship program is thrilled to announce Rachel Mojdehbakhsh, MD, has matched as the incoming 2023 Gynecologic Oncology fellow!
Mojdehbakhsh completed medical school at Drexel University and is currently finishing ob-gyn residency in our department. Our selection committee was impressed by Dr. Mojdehbakhsh's passion for medical education and commitment to providing excellent patient care. She has shown her excellence during the last 3 years of her residency, and we look forward to welcoming her into our GYN ONC Fellowship Program.
Congratulations, Dr. Mojdehbakhsh!