Welcome Sobecki to Gyn Onc faculty!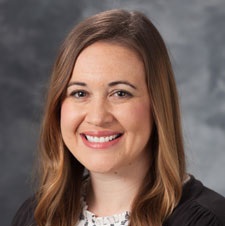 Happy news out of the UW Ob-Gyn Division of Gynecologic Oncology! When Janelle Sobecki, MD, current third-year fellow in gynecologic oncology, finishes her fellowship in 2021, she will join our faculty.
Sobecki received her master's degree in Medical Science from Boston University, her Doctor of Medicine from Wayne State University and completed her Ob-Gyn Residency at Northwestern University. She has a national reputation for her work in sexual health. As a member of the faculty, she will be developing our clinical trial program around quality of life in gynecologic cancer as well as augmenting our sexual health research program.
We are so thrilled to welcome Dr. Sobecki to the Division of Gynecologic Oncology faculty!