Wendland published in Advances in Health Sciences Education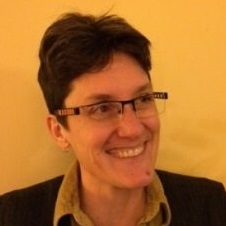 Claire Wendland, MD, PhD, Professor and Chair of the UW-Madison Department of Anthropology and professor in the UW Ob-Gyn Division of Reproductive and Population Health, co-authored a new publication in the journal Advances in Health Sciences Education!
In the article "Admitting privileges: a construction ecology perspective on the unintended consequences of medical school admission", Wendland and co-authors reframe medical school admissions as a social phenomenon with far-reaching, unintended consequences in medicine as a field and beyond:
"Pre-medical hopefuls seek convincing evidence of their unique fitness for the medical profession. The search for experiences that can serve as evidence of this fitness drives them to do things, and the things they do have effects that are not always in keeping with the stated values of medicine or the goal to diversify the profession. Those effects are geographically and socially far-reaching, moving beyond medical schools into would-be applicants' families and communities, and even into distant countries. They are also fundamentally shaped by the unequal starting points from which applicants begin their journeys toward the applicant pool."
Read the whole publication here!