Wendland publishes op-ed in Cap Times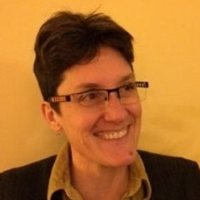 Professor Claire Wendland, MD, PhD, Chair of the UW-Madison Department of Anthropology and faculty member in the UW Ob-Gyn Division of Reproductive and Population Health, published an editorial in the Cap Times drawing on her many years of clinical and research experience to share potential consequences of overturning abortion rights.
In "I've seen what happens when abortions are unavailable", Wendland shares examples of adverse outcomes when abortion access is limited, both in the United States and in other countries. She also outlines the research that tells us this decision could come with a heavy toll on individual and community health:
"The bottom line: People in Wisconsin will die because of this decision. People in the U.S. will die. The deaths won't be easy to calculate, but years of national and international research leave no doubt about how they will be distributed. Disproportionately they will be poor women, rural people and scared girls. No matter how you feel about the constitutional issues involved, or about the legitimacy of this court, or about the many other recent decisions these nine people have made for us all, or about what's evidently next on their agenda (contraception, queer rights and marriage equality), it's worth keeping these stakes in mind."
Read the whole editorial here.