Williams' research earns DFMCH Small Grant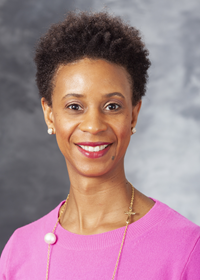 UW Ob-Gyn Division of Academic Specialists in Ob-Gyn Director Makeba Williams, MD, is a co-investigator on a study that recently earned a UW SMPH Department of Family Medicine and Community Health Small Grant!
Williams is co-PI on "African American Women's Experiences of Menopause: A Focus Group Study" with WREN Medical Director Sarina Schrager, MS, MS, WREN Associate Director Mary Henningfield, PhD, and UW-Madison School of Nursing Professor Earlise Ward, PhD.
The study team will conduct focus groups and interviews with African American women to obtain a rich dataset of experiences to ensure that the perspectives of African American women are adequately heard. The information discovered during these focus groups will be used to add to an educational module the researchers are planning to develop in order to educate primary care clinicians about the differences in menopause experience of African American women.
Congratulations, Dr. Williams!