Williams to present special lecture at ACOG Clinical and Scientific Meeting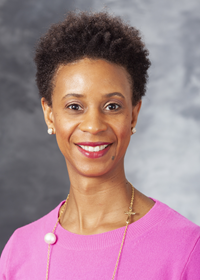 UW Ob-Gyn Division of Academic Specialists in Ob-Gyn Director Makeba Williams, MD will present a special endowed lecture at the American College of Obstetricians and Gynecologists Annual Clinical and Scientific Meeting this May!
Williams will present the Morton and Diane Stenchever Lecture "The Women's Health Initiative: Controversy, Confusion, Consensus" at the opening of the day on May 8:
"In 2022, is hormone therapy safe? Have we reached a point of consensus? The Women's Health Initiative hormone therapy trial preliminary results were released summer 2002, completely altering the practice of prescribing hormone therapy to midlife and menopausal women. Controversy and confusion immediately ensued. Attend this thought-provoking session to better understand current recommendations, management strategies and treatment options for menopausal patients."
Congratulations, Dr. Williams! Learn more about the 2022 ACOG Annual Clinical and Scientific Meeting here.