Women's Healthcast: Brown discusses strengthening health literacy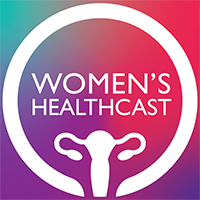 Health literacy – how well we can find, understand, and apply information to help us make health decisions – affects many areas of our lives.
On the Women's Healthcast, Heidi Brown, MD, of the UW Ob-Gyn Division of Female Pelvic Medicine and Reconstructive Surgery, talked about where to find accurate health information, resources for building health literacy skills, and how low health literacy exacerbates preexisting health disparities. The episode also featured Jordan Spencer, medical student at the University of Arkansas.
Listen to "Strengthening Your Health Literacy" now.
Did you know the Women's Healthcast is available on all your favorite podcast platforms? Whether you like to listen on Apple Podcasts, Spotify, Stitcher, Podbean, or anywhere else, you can find us! (Just search Women's Healthcast, and while you're at it, may as well subscribe!)