Women's Healthcast: Dr. Jennifer Lincoln on health claims and social media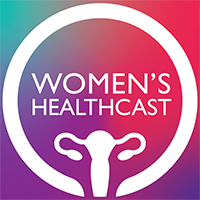 As health misinformation grows and spreads online, more and more doctors are spending time on social media breaking down health myths. On this episode of the Women's Healthcast, we're joined by physician, author, and social media star Dr. Jennifer Lincoln, MD, IBCLC.
When she's not working as an ob-gyn in Oregon, Dr. Lincoln busts reproductive health myths for her millions of followers on Instagram and TikTok. Dr. Lincoln talks about what brought her to the social media space, why she thinks sexual and reproductive health misinformation flourishes online, and how we can critically evaluate health information we see on social media.
Listen to "Seems Sus: Health Claims and Social Media" now.
Did you know the Women's Healthcast is available on all your favorite podcast platforms? Whether you like to listen on Apple Podcasts, Spotify, Stitcher, Podbean, or anywhere else, you can find us! (Just search Women's Healthcast, and while you're at it, may as well subscribe!)