Women's Healthcast: Effective Advocacy in Healthcare Settings, with Cheryl Casey'Grant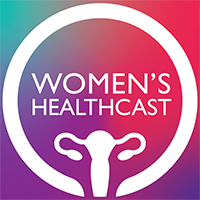 Preparing for a doctor's visit can feel intimidating. How do we make sure all our questions are answered and our concerns are taken seriously? How many of us know how to be effective self-advocates in medical settings?
On this episode of the Women's Healthcast, Cheryl Casey'Grant shares tips and resources to make sure we're getting the best care. Cheryl is an outreach specialist in the UW Department of Ob-Gyn with more than 20 years of experience navigating complex systems in healthcare and human services settings.
Listen to Effective Advocacy in Healthcare Settings now.
Did you know the Women's Healthcast is available on all your favorite podcast platforms? Whether you like to listen on Apple Podcasts, Spotify, Stitcher, Podbean, or anywhere else, you can find us! (Just search Women's Healthcast, and while you're at it, may as well subscribe!)