Women's Healthcast: Emergency Contraception, featuring Molly Lepic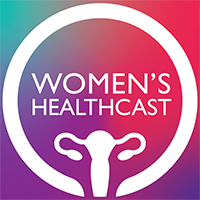 Discussions around emergency contraception often include some myths and misunderstandings. Even the nickname of the morning-after pill gives us an inaccurate sense of emergency contraception's effective timeframe.
Molly Lepic, DO, of the UW Ob-Gyn Division of Academic Specialists in Ob-Gyn, joined the Women's Healthcast to help clear up some common questions about emergency contraception, including when to use it, how it works, what types are available, and where people can find emergency contraception when they need it:
"It's definitely something that is beneficial to patients, and we know that ready access to emergency contraception's do not lead to more unprotected intercourse or less contraceptive use. It does not increase the risk of unintended pregnancy, and so it's important for patients and providers to discuss this as a form of contraception, regardless of what their contraceptive plans are."
Listen to the whole episode "Emergency Contraception" here.
Did you know the Women's Healthcast is available on all your favorite podcast platforms? Whether you like to listen on Apple Podcasts, Spotify, Stitcher, Podbean, or anywhere else, you can find us! (Just search Women's Healthcast, and while you're at it, may as well subscribe!)