Women's Healthcast: Green discusses economic policy and health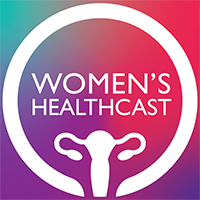 Economic policy has a significant effect on our individual health. And policies are not always equitable.
Tiffany Green, PhD, of the UW Ob-Gyn Division of Reproductive and Population Health, joined the Women's Healthcast to discuss ways systems and structures affect health: how health and economic security are cyclically linked, how COVID-19 has highlighted many structural inequities in our country, and important work she is doing in Dane County to improve Black maternal and infant health.
Listen to "Understanding the Economics of Health" now.
Did you know the Women's Healthcast is available on all your favorite podcast platforms? Whether you like to listen on Apple Podcasts, Spotify, Stitcher, Podbean, or anywhere else, you can find us! (Just search Women's Healthcast, and while you're at it, may as well subscribe!)