Women's Healthcast: Iruretagoyena talks "Pregnancy, Vaccines and COVID-19"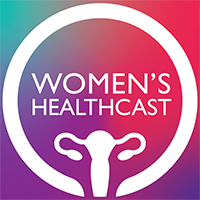 Our understanding of how COVID-19 and pregnancy interact has evolved quite a bit over the course of 2020. On this episode of the Women's Healthcast, UW Ob-Gyn Division of Maternal-Fetal Medicine Director Igor Iruretagoyena, MD discusses COVID and pregnancy – whether pregnant people are at higher risk of severe illness with COVID, if pregnant people are eligible for vaccination, and other things to think about if you're considering pregnancy during a pandemic.
Listen to "Pregnancy, Vaccines and COVID-19" now.
Did you know the Women's Healthcast is available on all your favorite podcast platforms? Whether you like to listen on Apple Podcasts, Spotify, Stitcher, Podbean, or anywhere else, you can find us! (Just search Women's Healthcast, and while you're at it, may as well subscribe!)