Women's Healthcast: "Know Your STIs: Syphilis", featuring Ryan Luellwitz, DO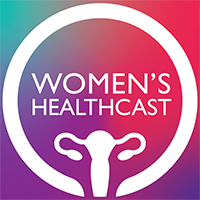 According to the U.S. Centers for Disease Control, rates of the sexually transmitted infection syphilis have been climbing across the country. In Wisconsin in particular, the state's Department of Health Services recently recommended pregnant people be screened twice during pregnancy for syphilis, which can have significant affects on fetal health and development.

On this episode of the Women's Healthcast, Ryan Luellwitz, DO, of the UW Ob-Gyn Division of Academic Specialists in Ob-Gyn talks about signs and symptoms of syphilis, the importance of frequent testing for STIs, and how to lower your risk for encountering syphilis.
Listen to "Know Your STIs: Syphilis" now.
Did you know the Women's Healthcast is available on all your favorite podcast platforms? Whether you like to listen on Apple Podcasts, Spotify, Stitcher, Podbean, or anywhere else, you can find us! (Just search Women's Healthcast, and while you're at it, may as well subscribe!)