Women's Healthcast ranked as #2 OB-GYN podcast!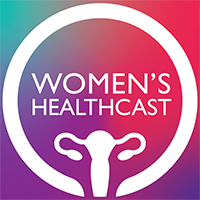 Since 2018, the UW Department of Ob-Gyn podcast the Women's Healthcast has helped answer questions about issues and innovations in women's health through interviews with guest experts in our department and beyond. The Women's Healthcast is ranked the #2 ob-gyn podcast by FeedSpot, second only to the podcast produced by the Green Journal!
The UW Ob-Gyn podcast production team – host Jackie Askins and producer Rob Garza – would like to thank everyone who has shared their expertise on the podcast! Your compelling interviews on crucial health topics are the reason our podcast is so highly ranked and reviewed. At 77 episodes and nearly 100,000 downloads across dozens of countries, your work is having a global impact!
You can find and listen to the Women's Healthcast on Apple Podcasts, Spotify, Stitcher, Podbean, or wherever you like to get your podcasts.