Women's Healthcast: Sergeant talks PT, pessaries, and more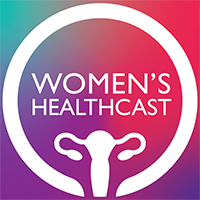 In honor of Bladder Health Month, Angie Sergeant, NP, of the UW Ob-Gyn Division of Female Pelvic Medicine and Reconstructive Surgery, joined the Women's Healthcast to talk about common pelvic floor questions. In the episode, Sergeant discussed risk factors for pelvic floor disorders, pelvic floor physical therapy and other interventions, and what visits to the UW Health Women's Pelvic Wellness Clinic look like.
Listen to Promoting Pelvic Floor Health: PT, Pessaries and More now.
Did you know the Women's Healthcast is available on all your favorite podcast platforms? Whether you like to listen on Apple Podcasts, Spotify, Stitcher, Podbean, or anywhere else, you can find us! (Just search Women's Healthcast, and while you're at it, may as well subscribe!)
If you'd like to be a guest on the Women's Healthcast, contact Jackie Askins with a brief topic pitch - what women's health issue or part of your job do you wish people knew more about?