Women's Healthcast: Social media and health communications, with Kenan Omurtag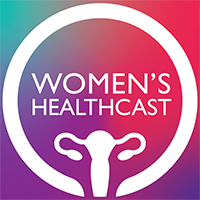 More and more, you can find doctors and other health care professionals talking about their expertise on social media, whether that's answering questions on an Instagram Live, or adding a medical twist to the latest TikTok dance trend.
Kenan Omurtag, MD joined the Women's Healthcast to talk about why doctors and health professionals are increasingly moving to social platforms, and what the benefit is to health care consumers. Omurtag is a reproductive endocrinology and infertility specialist in the Washington University at St. Louis Department of Ob-Gyn. You can find him on Instagram @drkenanomurtagmd.
Listen to the whole episode "The Doctor Will Tweet You Now" here.
Did you know the Women's Healthcast is available on all your favorite podcast platforms? Whether you like to listen on Apple Podcasts, Spotify, Stitcher, Podbean, or anywhere else, you can find us! (Just search Women's Healthcast, and while you're at it, may as well subscribe!)