Women's Healthcast: Spencer discusses Endometrial Cancer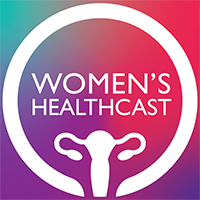 September is Gynecologic Cancer Awareness Month. On this episode of the Women's Healthcast, Ryan Spencer, MD, of the UW Ob-Gyn Division of Gynecologic Oncology, joins us to talk about endometrial cancer, the most common gynecologic cancer in the United States.
In the episode, Spencer covers risk factors for endometrial cancer, what diagnosis and treatment look like, and ways to reduce the risk of developing this type of cancer. He also discusses his research into the national funding disparity for gynecologic cancers compared to other types of cancer.
Listen to "Endometrial Cancer" now!
Did you know the Women's Healthcast is available on all your favorite podcast platforms? Whether you like to listen on iTunes, Spotify, Google Play, Stitcher, Podbean, or anywhere else, you can find us! (Just search Women's Healthcast, and while you're at it, may as well subscribe!)