Women's Healthcast: "Vasectomy: Asked and Answered" with David Paolone, MD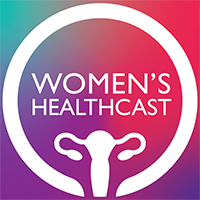 Over the last few months, Google searches about vasectomy – the procedure for male sterilization – have skyrocketed. David Paolone, MD joined the Women's Healthcast to share the basics about vasectomy.
During the episode, he discussed what preparation and recovery for vasectomy look like, cleared up some common vasectomy myths, and talked about how he counsels patients to make sure the procedure is the right choice for them. Paolone is a professor and board-certified urologist in the UW School of Medicine and Public Health's Department of Urology.
Listen to Vasectomy: Asked and Answered now!
Did you know the Women's Healthcast is available on all your favorite podcast platforms? Whether you like to listen on Apple Podcasts, Spotify, Stitcher, Podbean, or anywhere else, you can find us! (Just search Women's Healthcast, and while you're at it, may as well subscribe!)