Women's Healthcast: Zapata on racial disparities in preterm birth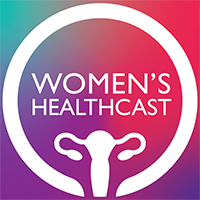 Black women have the highest rate of preterm birth in the United States, with approximately 13.8% of babies born preterm, according to the March of Dimes. Jasmine Zapata, MD joins the Women's Healthcast to talk about what being born prematurely can mean for children's health outcomes, the significant racial gap in preterm birth rates as well as Black maternal and infant mortality, and some steps to help providers rebuild trust in the medical system for Black women.
Dr. Zapata is a newborn hospitalist with UW Health and an assistant professor in the UW-Madison Department of Pediatrics.
Listen to Closing the Preterm Birth Gap now.
Did you know the Women's Healthcast is available on all your favorite podcast platforms? Whether you like to listen on iTunes, Spotify, Google Play, Stitcher, Podbean, or anywhere else, you can find us! (Just search Women's Healthcast, and while you're at it, may as well subscribe!)