Gynecologic Oncology Fellowship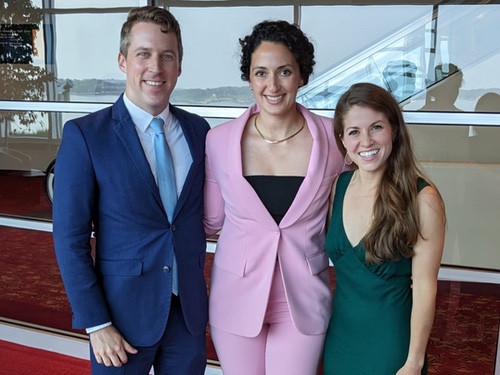 The fellowship in gynecologic oncology is supported by the University of Wisconsin Hospital and Clinics and the University of Wisconsin Paul P. Carbone Comprehensive Cancer Center, and is accredited by the American Board of Obstetrics and Gynecology (ABOG) and American Council for Graduate Medical Education (ACGME).
Program Overview
The overarching aim is to produce outstanding clinician-scientists to act as leaders, healers, consultants and researchers in the field of gynecologic oncology. This three year program begins with the research component followed by two clinical years. The educational curriculum will be organized and comprehensive, structured in accordance with the guidelines listed in the Guide to Learning in Gynecologic Oncology published by the American Board of Obstetrics and Gynecology.
Program Care
The program will stress the complete care of women with gynecologic malignancies. Through the expertise of both gynecologic oncologists and other expert faculty, fellows will learn the broad spectrum of skills necessary to properly manage this complicated patient population. They will experience graduated responsibility towards independent management of complex surgical procedures and medical situations. High-quality, safe, and evidence-based chemotherapy administration will be emphasized. A collegial and supportive environment will maximize the learning experience in both the inpatient and outpatient settings.
Research
During the dedicated research year, fellows will be able to choose from basic, translational, or clinical projects. Continued involvement in research activity will be encouraged throughout the fellowship. All fellows will study basic experimental design, biostatistics, and cancer biology.
Although the minimal requirement involves the generation of a thesis, the larger goal is cultivating a passion for research which will continue for a career. Fellows will have the option of pursuing additional research training as part of a masters or doctoral degree program. These advanced degree programs are available through established degree programs on campus in either clinical trials (Institute for Clinical Trials Research) or basic/translational investigation (Endocrinology-Reproductive Physiology Program).
Meet the Gynecologic Oncology Fellows
Fellowship Director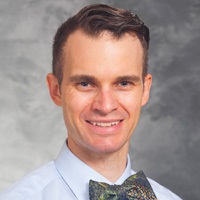 Role title: Gynecologic Oncology
UW Hospital and Clinics, Room: H4-646
600 Highland Ave
Madison, WI, 53705
Fellowship Programs Coordinator
Application/Interviews
We will follow the recommendations of the SGO Program Directors Network regarding interviews.
Please read these

application requirements

Application Deadline: April 1, 2024

Invitations to interview: April 22, 2024

Interview Dates: August 1 and August 8, 2024

Following our virtual interview dates, we will host an in person open house in Madison following the submission of our Rank List. This will not advantage or disadvantage any candidate. Check back soon. Date TBD.
Gynecologic Oncology Fellowship