Al-Niaimi featured in story about cancer treatment in a pandemic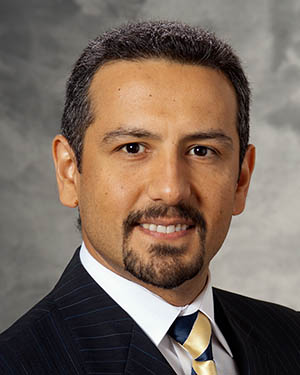 The COVID-19 pandemic changed the face of health care last year, including care for gynecologic cancer patients. Shortly after the pandemic began, Ahmed Al-Niaimi, MD, of the UW Ob-Gyn Division of Gynecologic Oncology, helped a patient with stage 4 ovarian cancer. UW Health produced a video story about the experience - watch the video here!
WISC-TV in Madison also picked up the story. Al-Niaimi and the patient reflect on a year of cancer care during COVID-19.
""For cases like Emily's, it was imperative to begin comprehensive treatment, including surgery, as soon as possible regardless of the circumstances happening around us," said Dr. Al-Niaimi. "But those early days were surreal. Things were changing by the day as we worked hard to keep all our patients safe from a virus we still knew very little about.""
Read the rest of "One year later: Woman recounts cancer treatment during pandemic" here!