Al-Niaimi promoted to Professor (CHS)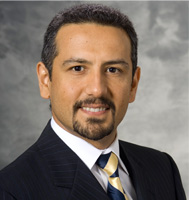 Huge congratulations to Ahmed Al-Niaimi, MD, of the UW Ob-Gyn Division of Gynecologic Oncology! The UW SMPH CHS Faculty Appointments and Promotions Committee unanimously voted to promote Al-Niaimi to the rank of Professor (CHS), effective July 1, 2022.
Al-Niaimi joined the UW Department of Ob-Gyn in 2011 after graduating from the UW gynecologic oncology fellowship.
Please join us in congratulating Dr. Al-Niaimi on this well-deserved honor!