Diaper Drive delivery to Reach Dane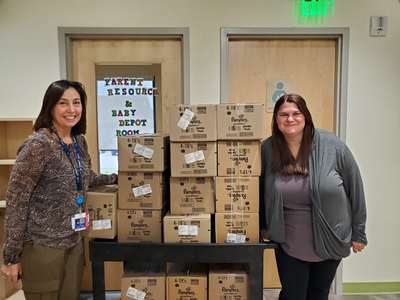 Though the UW Ob-Gyn Diaper Drive takes place in August, we have the pleasure of distributing diapers to community partners throughout the year! On Thursday, November 10, UW Ob-Gyn Outreach Program Manager Melody Bockenfeld, MPH, BSN, brought a delivery of diapers to Reach Dane!
Reach Dane provides high-quality early childhood services to over 1,000 underserved children ages 0-5 in Dane County through center based and home visitation programs. Thank you to everyone who supports the UW Ob-Gyn Diaper Drive, so we can support organizations making a difference in our community!