Faculty Development Feature: McDonald graduates from APGO Academic Scholars and Leaders program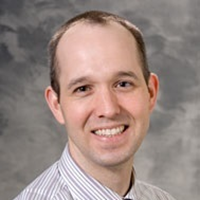 Ryan McDonald, MD, of the UW Ob-Gyn Division of Academic Specialists in Ob-Gyn, graduated from the American Professors of Gynecology and Obstetrics Academic Scholars and Leaders Program during the 2022 APGO/CREOG annual meeting! McDonald used funding from the UW Ob-Gyn Faculty Development Committee's Faculty Development Funding Program to support his experience in the APGO program.
Each fiscal year, the Department of Obstetrics and Gynecology Faculty Development Committee makes available a total of $10,000 for professional development. Faculty may submit applications at any time (until funds are exhausted for the current fiscal year).
Read more about Dr. Ryan McDonald's experience with the Faculty Development Funding Program, and learn how you can apply for faculty development funds here!
---
Why were you interested in the APGO Academic Scholars and Leaders program?
The American Professors of Gynecology and Obstetrics (APGO) has a 15-month program that's called the Academic Scholars and Leaders program. It's one of multiple faculty development programs that they offer and it helps academic and even private practice ob-gyns develop scholarship in terms of developing academic projects, research, and leadership skills. Over the course of 15 months, we attend several seminars and trainings on ways to improve leadership and team building, as well as how to turn our normal clinical work into scholarship.
How have you been able to apply things you learned and skills you developed in your training to your work?
There have been many things that about the program that I that I would point to that have been very valuable. The two that most significantly come to mind are developing research skills and turning clinical work into research, and how to improve education for our learners: medical students, residents, and fellows.
I've gotten to have these really hands-on and detailed seminars to talk about the best practices for integrating teaching into the clinical and the operating room type settings, how to meet learners where they're at, engagement strategies. That has led to much more polished presentations, and a lot of thinking about how to maximize the educational and the enjoyment experience, particularly as we have had to adapt to virtual modes of interacting.
On the research front, I had very minimal research experience pretty much limited to the projects that I did during residency 10 years ago until the time that I started this course and transitioned my career to have that be more of a focal point. That really has led to a very robust opportunity to do research in multiple different clinical arenas. And it really has enlivened my clinical experience, I get to talk to my patients about the research that I'm doing, when I invite people to participate in my colleagues' research, I can really kind of back it up with more context. And to be able to better navigate all the scaffolding that goes with research, that is something that I think really takes some skill, and that's something that the ASL program has really done a great job of helping to give me.
Do you feel like skills and information you learned in the training benefit health care providers or trainees in the broader department?
It certainly has benefited my colleagues and my trainees because of the skills that I've gathered. I think it's also benefiting our patients and our region. As a result of this program and this funding to collaborate with other providers and clinics across the region, we are part of a Midwest substance use in pregnancy collaborative that was impart born out of this work. We're collaborating with people in Minnesota, Illinois, Iowa, and Milwaukee.
Would you recommend this program to your colleagues?
The ASL program is something that I would recommend for anybody who is interested in doing more scholarship or leadership in an academic setting. We do have other faculty members in our department who have participated in that program before as well, so it's great to have some alumni here who I can reach out to when I have questions.
In terms of other faculty doing it, I would love to see a UW-Madison faculty there every couple of years, I think we get so much out of it and people who come back really are enriched and then have a lot to offer. I would strongly recommend people consider applying.
Would you recommend the Faculty Development Grant to others in the department?
Absolutely! In terms of the process itself, I'll just start by saying I have known about this for the whole time that I've been here, this grant has been well advertised. I'm told that it is almost never completely used for the year, so there are almost always more opportunities for people to take advantage of this. It is a relatively straightforward application process, and I actually found it to be very valuable as somebody who had not done really any significant grant writing, to have to revise my way of presenting my proposal in a way that you know seems valuable to a funding group.
I would strongly encourage anybody who is considering doing research on the small to medium scale to consider using this using this opportunity. I think it's really easy, I think that it's educational, you'll learn a lot from doing it. And I think you can you can expect to be really successful with this with this grant application.