Huffman presents at HAGO conference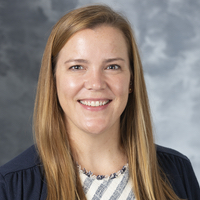 Laura Huffman, MD, assistant professor and newest member of the UW Ob-Gyn Division of Gynecologic Oncology, presented at the Heartland Association of Gynecologic Oncology Annual Meeting in September!
Huffman presented during the Tumor Board session at the HAGO conference in Ann Arbor, Michigan, where she gave an excellent overview of PARP inhibitor therapy in ovarian cancer.
Congratulations, Dr. Huffman!