Save the Date: Wisconsin Contraceptive Care Summit, coming March 5, 2021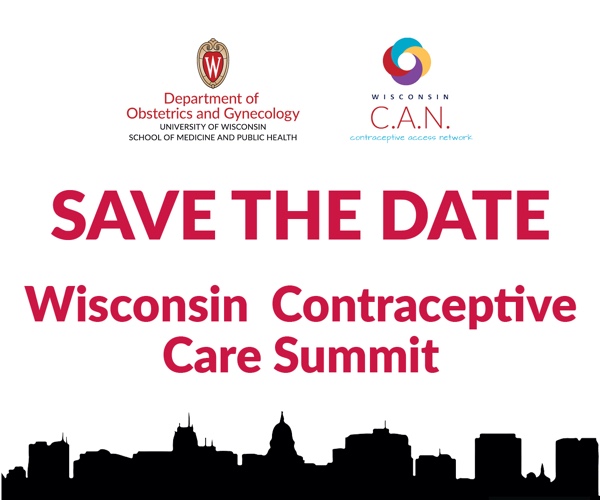 The UW Department of Obstetrics and Gynecology invites you to attend the second statewide Wisconsin Contraceptive Care Summit in 2021. The 2021 summit will be a virtual event.
The 2021 Wisconsin Contraceptive Care Summit will be held from 8:00am - 4:00pm on March 5, 2021.
Join a diverse group of practitioners and stakeholders to learn about the latest evidence-based strategies in contraceptive care and patient-centered contraceptive counseling. Expand your capacity to practice reproductive justice and partner in statewide efforts to improve equitable access to contraceptive care.
Plenary speakers will be Christine Dehlendorf, MD, MAS, of the University of California San Francisco, and Loretta J. Ross, co-founder of the SisterSong Reproductive Justice Women of Color Collective.
Virtual skills training is offered for clinicians who wish to learn or strengthen their contraception provision skills.
Learn more about the event here. Registration coming soon!