Sobecki presents Grand Rounds to U Buffalo Department of Ob-Gyn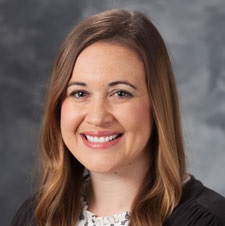 Janelle Sobecki, MD, of the UW Ob-Gyn Division of Gynecologic Oncology, presented at the University at Buffalo Jacobs School of Medicine and Biomedical Sciences' Department of Obstetrics and Gynecology Grand Rounds on May 11, 2022!
In the lecture "Assessing Bone Health and Osteoporosis Risk in OB/GYN Practice", Sobecki helped members of the U Buffalo Department of Ob-Gyn learn about preventative measures and major risk factors for bone loss in pre- and post-menopausal women and how to assess osteoporosis risk and osteoporosis screening needs in women presenting for gynecologic care.
Incredible work, Dr. Sobecki!