Spencer's gynecologic cancer research funding disparity mentioned in NIH hearing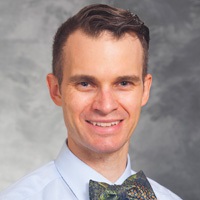 Ryan Spencer, MD, of the UW Ob-Gyn Division of Gynecologic Oncology, has studied differences in funding for gynecologic cancer research compared to other cancer types for several years. His work led to the publication of the study "Disparities in the allocation of research funding to gynecologic cancers by Funding to Lethality scores" in Gynecologic Oncology in 2018.
In a National Institutes of Health hearing in May 2021, Spencer's research was referenced by Representative Lois Frankel as part of her questions for National Cancer Institute Director Ned Sharpless, MD.
You can watch Rep. Frankel's questions here!