Spencer steps into Gynecologic Oncology Fellowship Director role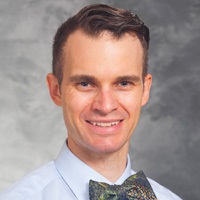 As of February 1, 2022, Ryan Spencer, MD, MS, is the new director of the UW Ob-Gyn Gynecologic Oncology Fellowship! Spencer takes over for Division of Gynecologic Oncology Director Stephen Rose, MD, who has led the fellowship since 2011.
Spencer has served as Associate Fellowship Director since 2017 and has been invaluable in supporting our fellows and the program in that time. Spencer will continue in his role as Ob-Gyn Residency Director, allowing seamless collaboration and oversight of trainee programs in our department.
Congratulations, Dr. Spencer!