UW Ob-Gyn residency accepted into PDPQ Educators Network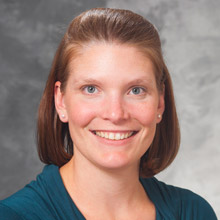 An exciting update from the UW Ob-Gyn Residency:
Our residency program was accepted into the exclusive Program Director Patient Safety and Quality (PDPQ) Educators Network partnered with the ACGME and Project ECHO.
The aim of the PDPQ Educators Network is to implement a national learning network for Program Directors (PDs) and associate Program Directors (APDs) to assist their program faculty to rapidly advance resident and fellow physician engagement in patient safety and health care quality improvement. Data from our program's involvement will help shape the nature of QI teaching in the future for all medical specialties throughout the country.
Very happily, Katie Antony, MD, MSCI, of the UW Ob-Gyn Division of Maternal-Fetal Medicine, will serve as our site's Team Leader. We look forward to her leadership as we continue to move the educational mission of our department Forward!